After delivering a brilliant performance at the ALMA Awards and leaving his fans swirling in the "CELD Vortex," and in a week during which his name was submitted to the Grammy Awards for seven categories including Best New Artist, David made sure to take us through every step of his oral surgery.
Twitter allows fans the privilege of becoming part of artists' daily lives. And in this regard, as in nearly all things, David does not disappoint. The Twitter Saga of David's Wisdom Teeth, albeit weeeird, was full of awesomeage.
How can we forget David's target="_blank">nervous video blog right before the surgery?
Or the picture of David fully awake, mouth clamped open, during said procedure?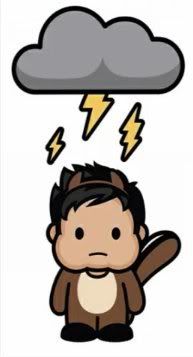 Or David's own up-to-the-minute account?
1 down 3 to go.

I can't fall asleep, and I look like a chipmunk. But there's a cool lightning storm going on outside.
David's teeth troubles (and eventual triumph) managed to be highlighted as one of the top Twitter stories of the week in a hilarious video on MTV.com.
David's fans, maternal and paternal instincts activated, sent him well wishes and sympathies from around the globe which were compiled in a target="_blank">Get Well Video lovingly made by AnniefromtheEU.
Reunion
Those of who us who have been riding the David Train since AI7 were delighted this week to see him reunited with old friends (and former reality-show TV rivals) Michael Johns and Brooke White—as well as Benton Paul, who opened for David in Salt Lake City back in March—as their tour stopped through SLC.
With Brooke White singing at the piano and Michael Johns wearing a formal white dress shirt and black tie (in a fashion role reversal with David from the AI Tour days, when Michael was the muscled hottie in a tee and… um, have I said too much?), David made a surprising appearance on stage and joined them in singing "Let It Be" and then "Proud Mary." It was great to see David being all smiles with old buddies while belting it out like a mofo.
In a "Road Report" to Popeater.com, Brooke White gave a great blow-by-blow account of the evening.
Grammy??!?!
It has already been said above, but it needs to be said again: "Grammy??!?!" AceShowBiz reports that David's name has been submitted for a total of SEVEN categories: Best New Artist, Record of the Year, Song of the Year, and Best Male Pop Vocal Performance (all 3 for "A Little Too Not Over You"), Best Short Film Music Video ("A Little Too Not Over You"), Best Pop Vocal Album, and Album of the Year!
Hopefully, David's name will be chosen for the final lists of nominations, which will be announced on December 2. David getting nominated would be huge recognition of his amazing talent!
In Other ArchuNews…
Jennifer Barry posted a wonderful series of photo etchings and shared them with fans over at ArchuletaFanScene. They look like they would make great T-shirts (hint hint).
David's former Jingle-Thingie-buddy Katy Perry, in light of the tragic effects of tropical storm Ondoy in the Philippines, is rescheduling her Manila concert to be a charity concert to raise money for Red Cross disaster relief. David will also perform at the concert, which is scheduled for November 14. Knowing the huge reception David got the last time he was in the Philippines, his participation will surely help the relief effort.
And anticipation builds for the release of David's second studio album and first Christmas album: "Christmas from the Heart." LatinaRoom.com reported that CFTH zoomed to the top of the Amazon holiday charts.
– Ronaldsf